Hungerford & District U3A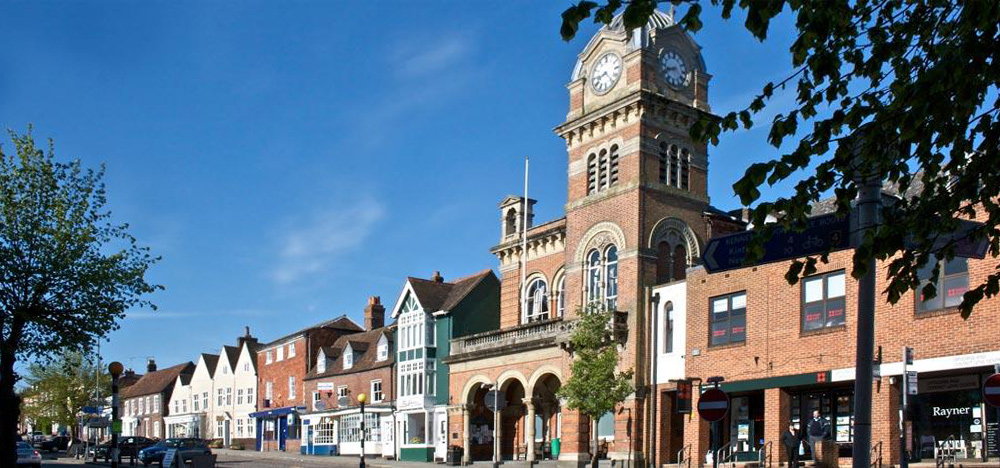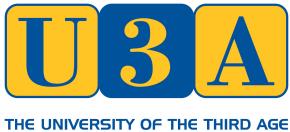 Annual General Meeting 24 June 2020
---
Our 'postal/email' AGM has now concluded and the results of the two items requiring a vote are as follows:
Item 5 Election of Officers FOR 62 AGAINST 0 Carried
Item 6 Adoption of a new Constitution FOR 66 AGAINST 0 Carried
We achieved a 33% voting turnout for which, many thanks.
---
Due to the unusual circumstances caused by the Coronavirus prohibition on large physical meetings we are proceeding with the AGM this year on a purely 'postal/email' basis.
This is a formal notice that the Hungerford & District AGM will be deemed to be held on Wed 24 June, ending at 12noon.
Some items are, therefore, being taken as accepted and reported for information only.  They have been reviewed by the Committee where appropriate:
Apologies for absence (not relevant)
Election of Officers:

Chair: Brian Davis
Vice-chair: Jeff Riggs
Treasurer: Barbara Riggs
Secretary: Linda Pateman

The officers require a formal vote of approval – see below

Adoption of a new constitution:

This item also requires a formal vote of approval of at least 2/3rds of those voting – see below.   The reason for a new constitution has already been mentioned to members but, in summary, it is to ensure that it is acceptable to the Charity Commission (our existing has not met with their approval).  The Committee are of the view that there are no substantive changes but that the precise wording, particularly with reference to the Objects of the organisation, needed clarification. Both existing and proposed constitutions are available on the website at https://hungerfordu3a.org.uk/constitution.php. If you need to see printed copies, please contact The Secretary (Linda Pateman) on 01488 668563 as soon as possible.

AOB (taken as none).

Questions and Voting
If you have any questions, they will need to be submitted by Wed 3 June 2020.  This can be done by email or by mailing directly to The Secretary at the address given at the end of this notification.  We will publish questions and answers on 17 June 2020.
Voting actually consists of giving your proxy to the Chair to vote on your behalf – and you can specify whether you want the Chair to vote for or against each resolution.  Votes will need to be received by email or post by Tues 23 June 2020.

To complete the voting please indicate
Item 5 Election of Officers       In favour(For)     or     Against
Item 6 New Constitution          In favour(For)     or     Against

You can write a separate email or letter with your votes or simple forward this note to The Secretary (secretary@hungerfordu3a.org.uk) with a clear indication of which way you wish the Chair to vote.  Please make sure your name and, if possible, your membership number are clearly shown.
We are really sorry that a proper AGM cannot be held this year but trust that you will understand and accept this alternative.  It is important that you cast your vote, especially as this is being done remotely.

Thank you for your cooperation
Keep safe
Brian Davis
On behalf of the Committee

Secretary's address if you wish to send by post:  
The Secretary
Hungerford & District U3A
Mellowdene Post Office Road
Inkpen
Hungerford
RG17 9PU
secretary@hungerfordu3a.org.uk
Tel: 01488 668563
Your vote
| | | |
| --- | --- | --- |
| | For | Against |
| Item 5 Officers election | | |
| Item 6 New Constitution | | |
Your name:
Your Membership Number (if known):
---
Minutes of Annual General Meeting of 17th May 2019
Present:
Jeff Riggs, Chairman
Gary Moore, Group Co-ordinator
Barbara Riggs, Treasurer
Sylvia Breadmore, Membership Secretary
64 non committee members
A total registered membership at this date of 185 meant a quorum was present.
Minutes: The minutes of the previous meeting held on 12 April 2019 were provided and unanimously approved.
Chairman's Report:
The previous year has seen the successful start of both theatre trips and Opera viewings, the latter at the kind help from Jean Jennings for her apartment to show the DVds.  A few difficulties with theatre trips were met but lessons were learnt and this will continue to go ahead. After some disappointing attempts to launch coffee mornings at venues such as the Croft Hall we eventually negotiated a rate to hold these and speaker meetings in the town hall with much greater success.
Advances in technical support from the Third Age has led to us requesting a transfer to the BEACON system.  This is fully updated with the requirements from the forthcoming GDPR legislation and offers better functionality.
As we are beginning the last year the chairman can hold his position, we are definitely looking for more committee members with a view to preparing for next year.
Treasurer's Report: 
Membership currently stands at 185, representing £2,914 in membership fees.  The budget expenditure is around £3,200, meaning a deficit on the year of around £300.  Assuming we acquire some new members during the year and the Gift Aid scheme is initiated it should not be necessary to use any reserves.
Any other business
Two members, Derek Alford and Jenny Knight, had agreed to attend future committee meetings with a view to becoming more involved.
The two upcoming theatre performances still have available tickets and it was decided to start approaching non-members and other U3A's to try to sell the remaining places.
No other business being requested the AGM was closed.
top
---
Chair's Report
top
We started the year with a new member joining the committee  and with all groups well established. The new format for walking events quickly became popular. 
Administratively, the changeover to Beacon (the U3A membership database offering) took place and quickly showed its better handling of members communications and data protection (GDPR). 
The main worry was the fact that our Chair needed to stand down (a U3A requirement after 3 years) and the increasing concern that the auxiliary tasks needed to deliver a good working organisation were becoming over-stretched due to the small numbers involved.
We held an EGM to allow members the opportunity to come forward to fill the required roles or face the prospect that we would need to terminate our U3A.
Galvanised by this, several volunteers for the Star teams (handling items such as Meet & Greet, arranging speakers, etc.) came forward, and I subsequently took over as Chair.
As it happens, the corona virus pandemic has put our need for these star teams into temporary suspension but, as soon as conditions allow, we will start activities again. 
It is encouraging that a number of Groups have managed to keep operating through the use of internet facilities and we are looking forward to recommencing all activities as soon as possible.
As the incoming Chair I wish, on behalf of the whole membership, to express our thanks to Jeff Riggs who has stalwartly led the organisiation through its first years.
Brian Davis
---
Treasurers's Report
top
Hungerford & District U3A
£
£
£
£
Receipts and Payments
2019-2020
2018-2019
Income
Subscriptions Current Year
1,334.50
1,498.50
Subscriptions Following Year
0.00
1,741.00
Total Income
1,334.50
3,239.50
Expense
Capitation Fee
602.00
675.50
Direct Mail
401.80
340.00
Assets
32.99
135.95
Membership Meetings Hall Hire
637.50
818.76
Speakers
263.00
275.00
Group Support
0.00
0.00
Room Hire - Group Activities
1,194.25
950.40
Room Hire - Groups contributions
-1,181.25
-872.40
Room Hire Net
13.00
78.00
IT Database
191.90
187.92
Publicity
0.00
250.00
Stationery
333.96
276.49
Catering
42.20
27.82
Postage
346.84
194.40
Theatre Expense
3,728.50
3,514.70
Theatre Income
-3,398.50
-4,085.50
Theatre Net
330.00
-570.80
Total Expense
3,195.19
2,689.04
Surplus/Deficit
-1,860.69
550.46
Assets
Opening Balance
Closing Balance
Movement
Bank
4597.21
2,735.17
-1,862.04
Petty Cash
62.93
64.28
1.35
-1,860.69
The major change for 2019-2020 was the decision to extend the subscription year to 30 September 2020  and to restart subscription years to run from 1 Oct – 30 Sep in future.  This separates out the confusion of 'advanced' subscriptions coming into the 'wrong' year.
The effect of this can be seen in the Total Income and this reduction results in the more accurately reflective Closing Cash Balance of just under £3000.
Expenses for the year are higher than last year due to difference in the Theatre Net figure. This is specifically due to payment of tickets for the VE Day performance in May (subsequently cancelled) when, at the end of the financial year, all tickets had not been sold. This deficit situation should be rectified during 20-21.
As at 20 May the bank balance stood at £1,310 with all annual payments to the Third Age – Capitation fee, Direct Mail, Beacon subscription – paid.  No further expenditure is expected until we are able to hold members meetings, by which time we will be receiving subscriptions for the next year.
The cost of membership remained at £16 per annum and numbers remained constant at around 200, losing and gaining half a dozen members.
Barbara Riggs
top
---
© Hungerford & District U3A 2021