Hungerford & District U3A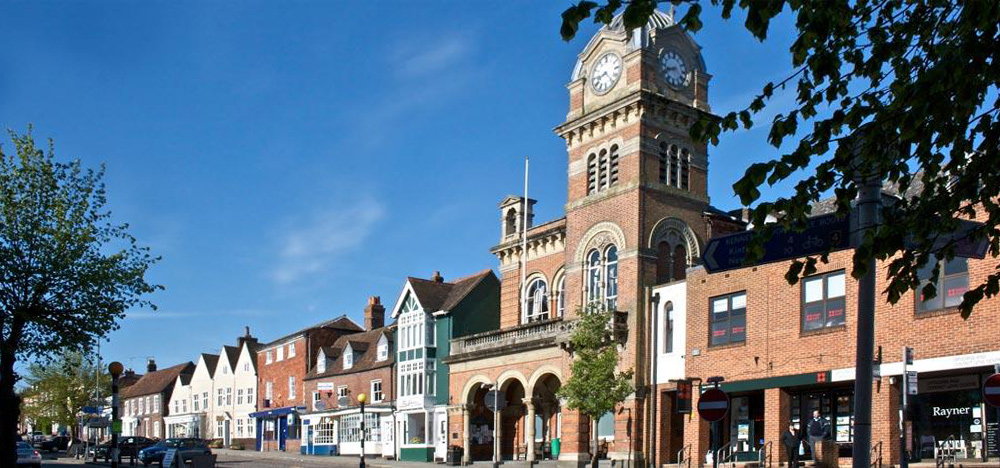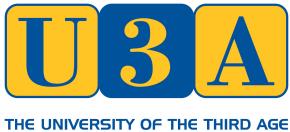 Minutes of the Annual General Meeting of the Hungerford and District U3A
held on 5th August 2021
Venue; Croft Hall, Hungerford
32 members attended.
Apologies for Absence
Apologies received from 31 members.
Previous Minutes and Matters Arising:
The minutes of the previous meeting, held by email on 24th June 2020, were approved.
Chair's Report
The Chairman's written report is appended.
Brian Davis reviewed activities during the last 12 months, which had been seriously curtailed due to pandemic restrictions. Some groups had managed to continue by using facilities such as Zoom, while others had suspended their activities. It was hoped that all groups would be able to return to normality in the near future.
BD thanked the retiring Treasurer, Barbara Riggs for all her hard work on behalf of the U3A, and thanked all committee members for their efforts during the last 12 months.
No questions were raised.
Treasurer's Report and Accounts
Treasurer's Report and Accounts are appended.
Fees for the last period were reduced, and the Membership period was extended. This resulted in a small loss, easily covered by the reserve funds.
Iris LLoyd asked about funds owing to individual Groups. These funds remain available but have not been separately listed in the accounts.
The accounts were approved.
Membership Fees will be £16pa from the start of the new Membership year in October 2021.
Election of Officers
Brian Davis was re-elected as Chair; Linda Pateman was re-elected as Secretary; Jeff Riggs was elected as Treasurer.
Any other business:
Vote of thanks from the floor to the Officers and Committee.
---
Annual General Meeting 5 August 2021
Notice and Agenda
This is a formal notice that the Hungerford & District AGM will be held in The Croft Hall, Hungerford on Thurs 5 August at 10.45am.
The agenda includes the election of officers. These positions are open to all members and if anyone wishes to put their name forward, please let the Secretary know without delay. You will see that the Committee have already identified potential incumbents as no indications have been received of other possible nominations. However, if other nominations are received an election will be held and further details provided.
Following the formal business, we are pleased that Dr Kathryn Harkup will provide one of her entertaining and illuminating talks – Vampires, a scientific look at the most sinister supernatural creature.
Tea and Coffee will be available.
Agenda
Apologies for absence
Minutes of the 2020 AGM, held by email on 24 June. (click to view)
Chair's report (click to view)
Treasurers report and Accounts (click to view)
Election of Officers:

Chair: Brian Davis
Vice-chair: vacancy
Treasurer: Jeff Riggs
Secretary: Linda Pateman

The officers require a formal vote of approval

Any other business
Voting
If you are unable to attend the meeting but would like to register your vote for item 5, please email or write to The Secretary (details below) with your apologies for the meeting and how you would wish your vote to be cast. The Chair of the meeting will then act as your proxy and make the vote for you.
You can write an email or letter to The Secretary (secretary@hungerfordu3a.org.uk) with a clear indication of which way you wish the Chair to vote. Please make sure your name and, if possible, your membership number are clearly shown.

Linda Pateman
Secretary
Secretary's address if you wish to send by post:
The Secretary, Linda Pateman, Hungerford & District U3A
Mellowdene Post Office Road, Inkpen, Hungerford, RG17 9PU
secretary@hungerfordu3a.org.uk
Tel: 01488 668563top
PLEASE NOTE: Covid precautions
Although legal requirements have been rescinded, to ensure the safest environment for our members, chairs will be spaced out and plenty of hand sanitiser will be available. There will be a register of attendees should we need to contact anyone afterwards; the hall also has a QR code. Please consider wearing a mask or visor particularly when moving around, and we ask anyone with covid symptoms not to attend.
---
Minutes of the AGM held on 24 June 2020
Due to the unprecedented circumstances caused by Covid 19 there was no live AGM last year and no formal minutes were therefore taken . Voting was carried out via post or email.
Results of the voting:
Item 5. Election of Officers: FOR 62 Against 0 CARRIED
Item 6: Adoption of a new Constitution: FOR 66 Against 0 CARRIED
Officers appointed:
Chair : Brian Davis
Deputy Chair: Jeff Riggs
Treasurer: Barbara Riggs
Secretary: Linda Pateman
Other information for the 2020 AGM is available via the website at
https://hungerfordu3a.org.uk/agm_2020.php
---
Chair's Report 2021
The year has been predominantly characterised by the restrictions imposed to limit the effects of Covid-19. We have had two further complete lockdowns, starting in October 2020 and January 2021, and have only just officially lifted the latest requirements.

Distressingly, we have not been immune to the ravages of the virus and other illnesses, and some of our members have passed away. Our thoughts go out to their families.

Owing to the restrictions, we have been unable to have any large, attended meetings and most of the group activities have also been curtailed. Fortunately, we live in a technological age that has enabled some to continue, using Zoom video conferencing for their discussions, and we have been able to run several talks this way, as well as two 'virtual' coffee mornings.

The talks were diverse – starting with Fishy Tales; moving to Bagels and Bacon; looking at Online Fraud; and culminating with Agatha Christie's expertise with poisons. We are a member of the Thames Valley U3A network and they have also provided a comprehensive array of online talks and discussions in which our members have been able to participate.

We enabled sessions in Chair Yoga and provided links to various online Theatre events. However, groups such as table tennis have only just been allowed to restart and, although we hope others will now also get underway again, the continuing rise in coronavirus cases does still indicate a need for caution. Luckily, walks have been reintroduced to our calendar – heatwaves permitting.

We have now moved our year start date to 1st October and were able, due to the reduced activity, to halve the membership fee to just £8. It is encouraging that we still have over 150 members, including some who have recently joined.

My thanks go to all the Committee for their work during this difficult period. You will see from the agenda that Barbara Riggs, who has been Treasurer since the start of our U3A, is stepping down due to ill health. We owe her an enormous vote of gratitude for the work she has put in and send her our very best wishes for the future. Jeff Riggs has agreed to take over the Treasurer role, but this leaves us with a vacancy on the Committee.

It is now a time to look forward and get things fully underway. Some additional help behind the scenes would be most welcome.

Brian Davis
July 2021
---
Treasurers Report and Accounts
All numbers in £

Hungerford & District U3A

Receipts and Payments

2020-2021

2019-2020

Income

Subscriptions Current Year

1,183.50

1,334.50

Donation

5.00

Total Income

1,188.50

1,334.50

Expense

Capitation Fee

612.50

602.00

Direct Mail

190.00

401.80

Assets

0.00

32.99

Membership Meetings Hall Hire

218.88

637.50

Speakers

270.00

263.00

Group Support

0.00

0.00

Room Hire - Group Activities

148.55

1,194.25

Room Hire - Group contributions

-114.81

-1,181.25

Room Hire Net

33.74

13.00

IT Database

197.00

191.90

Publicity

0.00

0.00

Stationery

0.00

333.96

Catering

0.00

42.20

Postage

0.00

346.84

Theatre Expense

350.00

3,728.50

Theatre Income

0.00

-3,398.50

Theatre Net

350.00

330.00

Total Expense

3,195.19

Surplus/(Deficit)

-683.62

-1,860.69
| | | | |
| --- | --- | --- | --- |
| Assets | | | |
| | Opening Balance | Closing Balance | Movement |
| Bank | 2785.17 | 2,101.55 | -683.62 |
| Petty Cash | 64.28 | 64.28 | 0.00 |
| | | | |
| | | | -683.62 |
Notes to the Accounts for Hungerford & District U3A for the year 2020-2021.
Income
The beginning of the financial year almost coincided with the first lockdown for Coronavirus and the decision was taken to reduce the membership fee to £8, (£4.50 for members already in another U3A. In the previous year we had extended the membership year by 6 months and therefore this subscription covered members for 18 months in a period where it was not known how many activities would be able to continue and when they would restart.
There are currently 154 members paid up to 30 September 2021, including some new members who have joined since April.
Expenses
The capitation fee is not reduced compared with the previous year as this is based on the membership at the end of the previous year which was nearer the 200 mark.
The direct mail charge, on the other hand, does reflect the reduced membership.
Membership Meeting Hall Hire is the cost of an annual subscription to Zoom to enable video speaker meetings during lockdown as well as a late charge for 2019-2020 from the Town Hall.
Room Hire charges and contributions again are late charges for 2019-2020 plus a surplus from the Opera group which is no longer viable.
The Theatre cost is the refund of tickets to members who had paid in advance for a visit to Brick Lane which was cancelled due to Covid.
The bank balance at the end of the year of £2101.55 is a reduction in funds of £683.62.
Barbara Riggs
July 2021
---
© Hungerford & District U3A 2021